Luxury surf trips to the Maldives have become increasingly popular as high-end resorts have opened in remote locations near previously hard to access breaks. The Maldives are spread over a large area in the Indian Ocean and there are great surf breaks in several of the atolls. Surfing in the Maldives is often best from April through October.
North Male Atoll
---
The popular surf breaks, long rides, and easy accessibility of the North Male atoll make it one of the most well-known in the surfing world. Our favorite breaks are Jailbreaks, Honky's, Sultans, Cokes, and Chickens.
Nearby Resorts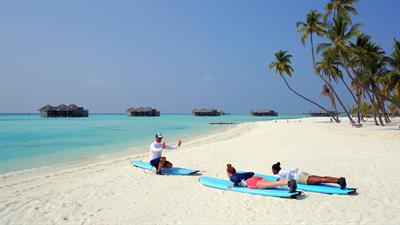 Conveniently located near our favorite breaks in the atoll, Gili Lankanfushi has a dedicated surf center with great surf guides. This is our favorite surfing resort in the atoll – it has massive overwater villas, top-notch food and service, and an intimate, personalized feel!
Also conveniently located in the North Male atoll (near Gili Lankanfushi) and they have their own surf center with great guides. Four Seasons Kuda Huraa is a bit larger of a resort and better for families than Gili Lankanfushi.
South Male Atoll
---
The breaks here typically don't offer as long of rides as the North Male atoll, although there are some great shorter rides. All of the resorts are easily accessible from the airport. Our favorite breaks are Guru, Native, and Riptides.
Nearby Resorts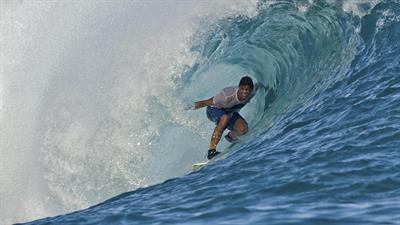 These resorts are located in the same lagoon and their guests can dine at any of the restaurants on Anantara Dhigu and Anantara Veli. The trio of resorts creates the largest selection of restaurants and activities in the Maldives. The resorts share a dedicated surf center. Rates are typically less expensive than in the North Male atoll, but still offer 5-star luxury. Anantara Veli is best for couples, Anantara Dhigu is great for families, and Naladhu offers privacy and seclusion. The surf center offers great instruction for beginners and experienced surfers.
Dhaalu Atoll
---
The remote Dhaalu atoll is accessed via a scenic seaplane flight or a domestic flight and short speedboat ride. As the atoll is remote, surfing is guaranteed to be uncrowded. Our favorite breaks are Vodi, Kasabu, and Hocus Pocus.
Nearby Resorts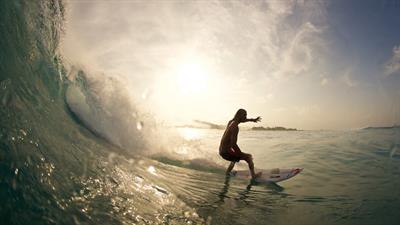 Vodi breaks right at Niyama Private Islands allowing surfers to paddle out from the resort. Niyama has a variety of activities and some of the best restaurants in the Maldives including underwater, overwater, and treetop dining venues. There's even a bar for surfers in front of Vodi.
The most affordable of the luxury surf resorts, Kandima is a short speedboat ride from Niyama. Kandima takes their guests to the same surf breaks as Niyama.
Thaa Atoll
---
The remote Thaa atoll is accessed via a 60-minute seaplane flight from Male. Eight fun breaks in the atoll allow for great surf excursions. Some of our favorites breaks are Inside Mikado, Outside Mikado, and Finnimas.
Nearby Resorts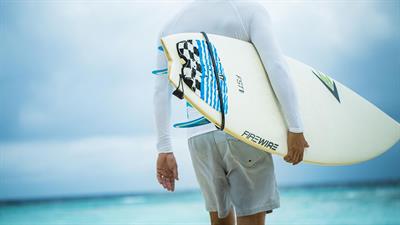 A dedicated surf center at this luxury resort offers surf excursions when conditions are good. A few breaks are about 30 minutes from the resort while others are a bit further. A full day trip allows for excellent surfing.
Laamu Atoll
---
Located in the South of the Maldives, the Laamu atoll has fun breaks along with great diving, and snorkeling making it a great destination for those wanting to be active. Our favorite break in the atoll is Ying Yang.
Nearby Resorts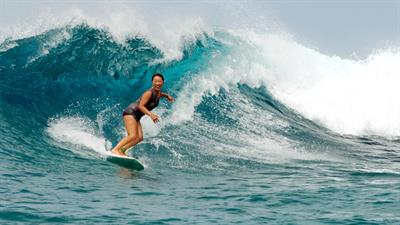 The only luxury resort in the remote Laamu atoll is accessed via a 50-minute domestic flight followed by a 20-minute speedboat ride. Ying Yang breaks very close to the resort, so surfing is easy to do. The resort offers amazing scuba diving and snorkeling excursions, a terrific spa, a treetop restaurant, and a complimentary ice cream bar. The dedicated surf center ensures surfers are well looked after during their stay.
Huvadhoo Atoll
---
One of the most remote Maldivian atolls, Huvadhoo is accessed via a 60-minute domestic flight followed by a speedboat ride to the resort. Five Island, Blue Bowls, Love Charms, and Tiger Stripes are our favorite breaks. The atoll is unique as it's one of the deepest in the World so surfing, diving, and snorkeling are amazing.
Nearby Resorts
Ayada Maldives
A nice resort near some of the top breaks in the atoll. While not as luxurious as other resorts on this list, surfing is a lot of fun nearby.
Private Boats
---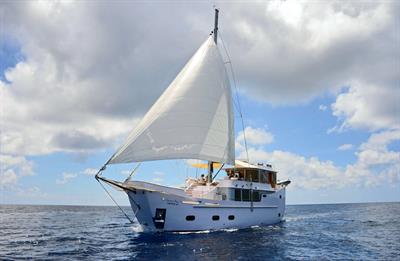 Dhoni Stella, Four Seasons Explorer, and Soneva in Aqua can all be hired for private surf excursions to explore many of the atolls in greater detail. We customize routes to the best breaks based on the conditions.
Contact us for more information and for more yachts.
Surf Itineraries
---
Surfing great breaks in the Maldives is a lot of fun! We love a combination of a resort in the North Male atoll with a resort in a more remote atoll. One of the best combinations is Gili Lankanfushi and Niyama Private Islands. This combination offers a great amount of luxury at two very different resorts with easy access to surfing.
We see a lot of combinations of Gili Lankanfushi with either Niyama, Six Senses Laamu or COMO Maalifushi. Alternatively, a few nights on a private yacht like Dhoni Stella with a stay at one of the more remote atolls is also a great combination.
Contact our team to customize a vacation based on your preferences and interests.