Luxurious surf expeditions to the Maldives have experienced a surge in popularity as opulent resorts emerge in previously inaccessible locales near coveted surf breaks. Scattered across the vast expanse of the Indian Ocean, the Maldives boast phenomenal surf breaks within numerous atolls, offering optimal surfing conditions between April and October.
Renowned for its sought-after surf breaks, long rides, and convenient access, North Male Atoll enjoys significant recognition within the surfing community. A brief speedboat journey from the airport is all it takes to reach this prime location, which features notable breaks such as Jailbreaks, Honky's, Sultans, Cokes, and Chickens.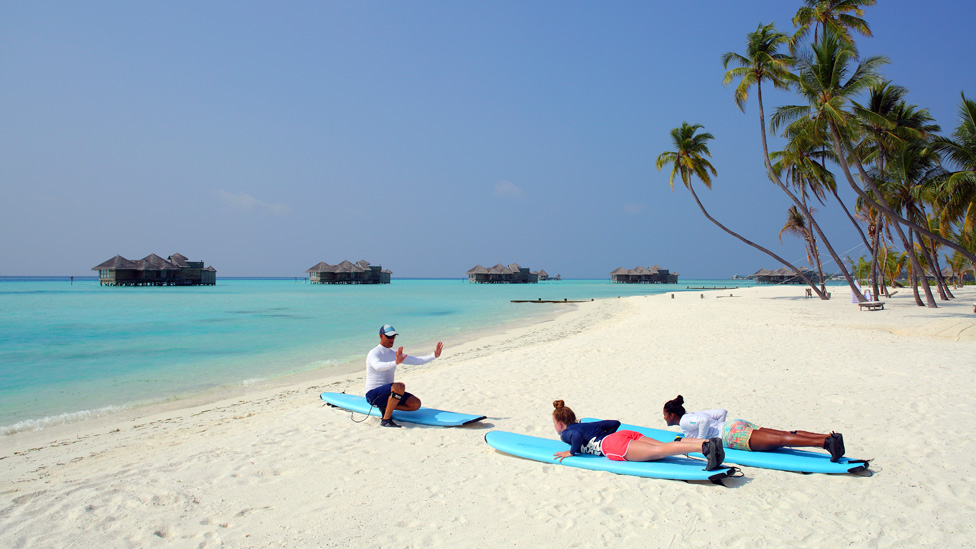 Gili Lankanfushi - In close proximity to our preferred breaks in the atoll, Gili Lankanfushi houses a specialized surf center complete with knowledgeable guides. Boasting colossal overwater villas, exceptional cuisine and service, and a personalized ambiance, this is our top surf resort in the atoll.

Four Seasons Kuda Huraa - Similarly situated within North Male Atoll, Four Seasons Kuda Huraa has its own surf center and experienced guides. The resort is larger and better suited for families compared to Gili Lankanfushi.
Kuda Villingili - This recent addition to the luxury surf resort scene is adjacent to Chicken's, one of the Maldives' longest breaks. Kuda Villingili presents enticing luxury options at a competitive price point, and surfing is a mere minute away.
While the breaks in South Male Atoll may not offer rides as lengthy as those in North Male Atoll, there are still delightful shorter rides to be found. Resorts are easily reachable from the airport by speedboat, with our favorite breaks including Guru, Native, and Riptides.
Anantara Dhigu, Anantara Veli, and Naladhu Private Island
Located within the same lagoon, guests of these resorts can dine at any of the restaurants on Anantara Dhigu and Anantara Veli. This trio of resorts offers the largest array of dining and activity options in the Maldives, sharing a dedicated surf center. Anantara Veli is ideal for couples, Anantara Dhigu for families, and Naladhu provides privacy and seclusion. The surf center caters to both novice and seasoned surfers.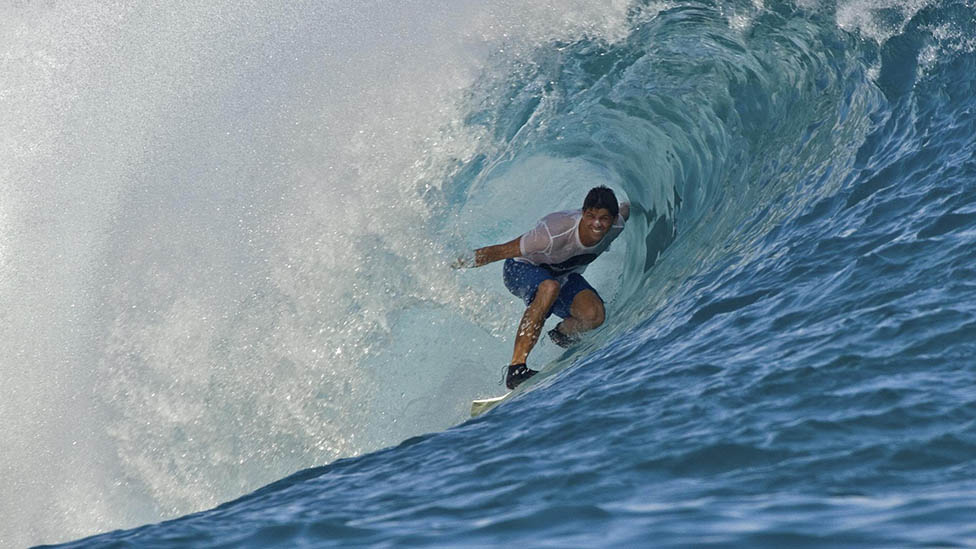 Accessible via a picturesque seaplane flight or a domestic flight followed by a short speedboat ride, the remote Dhaalu Atoll promises uncrowded surfing experiences. Our preferred breaks in the area include Vodi, Kasabu, and Hocus Pocus.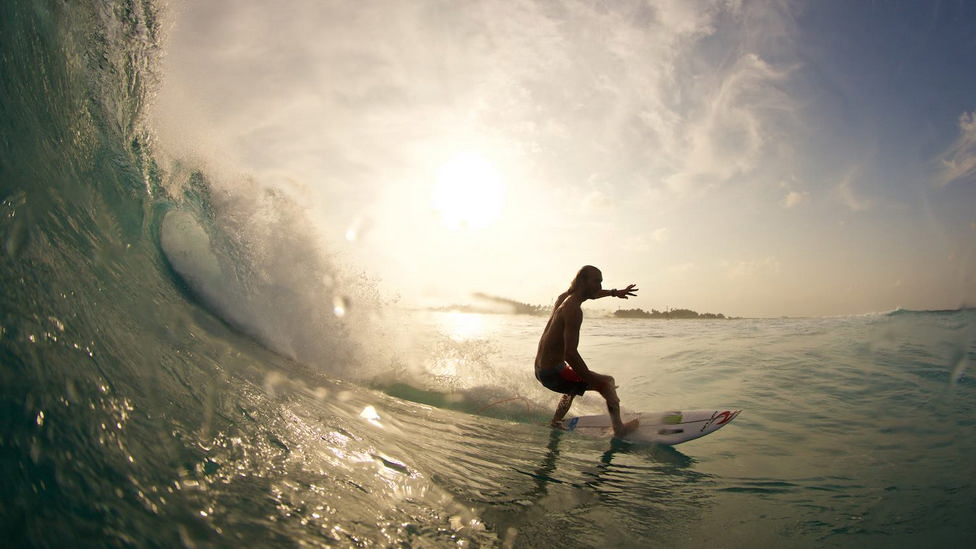 Niyama Private Islands Maldives
Surfers can paddle out directly from Niyama Private Island Maldives beach to the Vodi break. Niyama boasts a plethora of activities and some of the Maldives' finest dining options, including underwater, overwater, and treetop venues. A bar for surfers even graces the front of Vodi, making it one of the only luxury resorts in the Maldives with direct access to a break.
A 60-minute seaplane flight from Male transports visitors to the remote Thaa Atoll. Eight entertaining breaks make for excellent surf excursions, with Inside Mikado, Outside Mikado, and Finnimas among our favorites.
COMO Maalifushi
This luxury resort's dedicated surf center organizes excursions when conditions are favorable. While some breaks are approximately 30 minutes from the resort, others are farther away, making full day surfing excursions more common.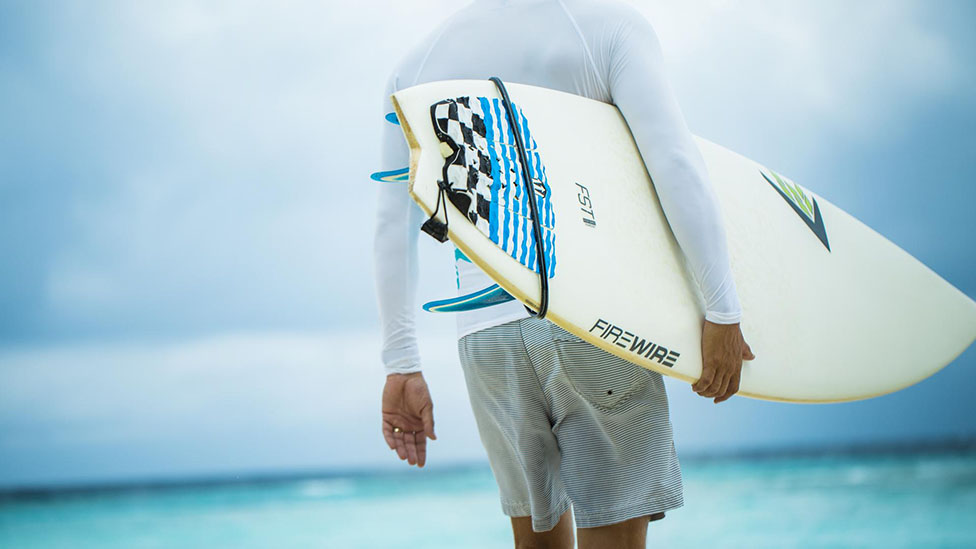 Nestled in the southern Maldives, Laamu Atoll features exhilarating breaks, exceptional diving, and snorkeling, rendering it an ideal destination for those seeking an active getaway. Ying Yang is our favored break in the atoll.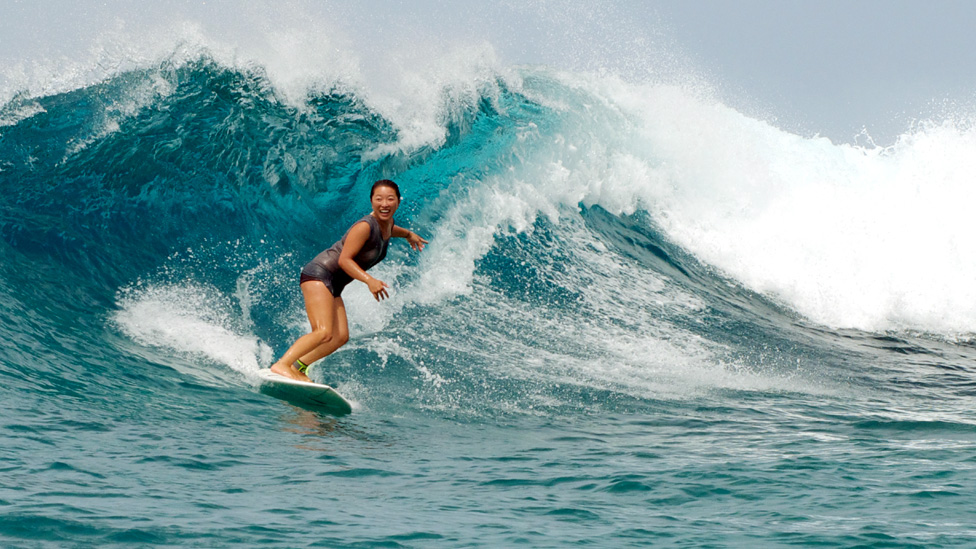 Six Senses Laamu
Accessible via a 50-minute domestic flight followed by a 20-minute speedboat ride, Six Senses Laamu is the sole luxury resort in the remote Laamu Atoll. With Ying Yang break in close proximity, surfing is easily accessible. The resort provides remarkable scuba diving and snorkeling excursions, a splendid spa, a treetop restaurant, and a complimentary ice cream bar. The dedicated surf center ensures guests are well-attended to during their stay.
Among the most remote Maldivian atolls, Gaafu Dhaalu is reached via a 70-minute domestic flight and 25-minute subsequent speedboat ride. Our favorite breaks in the area include Five Island, Blue Bowls, Love Charms, and Tiger Stripes. The atoll is uniquely deep, offering extraordinary surfing, diving, and snorkeling experiences.
Ayada Maldives

A commendable resort situated near some of the atoll's top breaks, Ayada Maldives may not be as luxurious as other options, but its proximity to enjoyable surf breaks is undeniable. A dedicated surf facility helps ensure all surfers have a great time.
Dhoni Stella, Four Seasons Explorer, and Soneva in Aqua can be chartered for private surf excursions, allowing for thorough exploration of the atolls. We tailor routes to the finest breaks based on expected conditions. Additionally, we offer an extensive selection of larger yachts for private charter.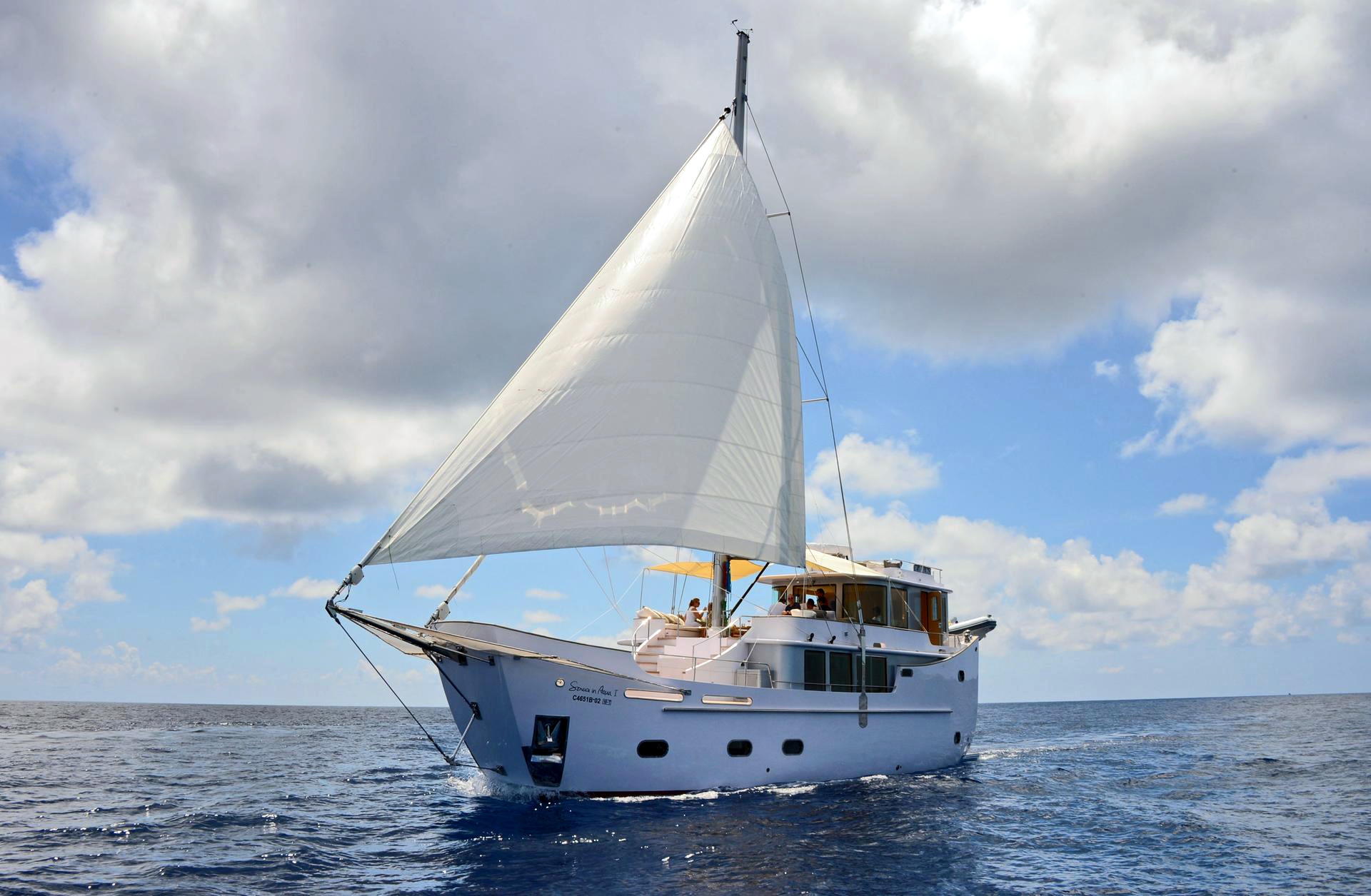 Experiencing the Maldives' superb breaks is an absolute delight. We recommend combining a North Male Atoll resort with one in a more remote atoll. One exemplary pairing is Gili Lankanfushi and Niyama Private Islands, which offers an abundance of luxury in two distinct resorts with easy access to surfing. Other popular combinations include Gili Lankanfushi with Niyama, Six Senses Laamu, or COMO Maalifushi. Alternatively, a few nights aboard a private yacht, such as Dhoni Stella, paired with a stay in one of the more remote atolls, can create a truly memorable experience.
Please contact our team for additional information and assistance in customizing a vacation tailored to your preferences and interests.