Ah, the Seychelles - a dazzling constellation of over 100 islands nestled south of the equator, lounging approximately 1,000 miles off Africa's east coast in the Indian Ocean. These terrestrial gems come in two distinct flavors: Granite and Coral. The Granite islands, renowned for their breathtaking beauty, feature colossal boulders adorning immaculate shores. With verdant tropical foliage creating a striking juxtaposition against pristine beaches and cerulean waters, the Granite islands are truly a sight to behold.
The triumvirate of Mahé, Praslin, and La Digue forms the epicenter of Seychellois life, where the majority of inhabitants reside and work. Mahé, the largest of the bunch, houses the vibrant capital, Victoria, the international airport, and the bulk of the population. The island is a treasure trove of experiences, from snorkeling and diving to hiking, shopping, or sunbathing on a secluded beach. Our favorite accommodations on Mahé include Anantara Maia Seychelles Villas, Four Seasons Seychelles, Hilton Northolme, and Constance Ephelia.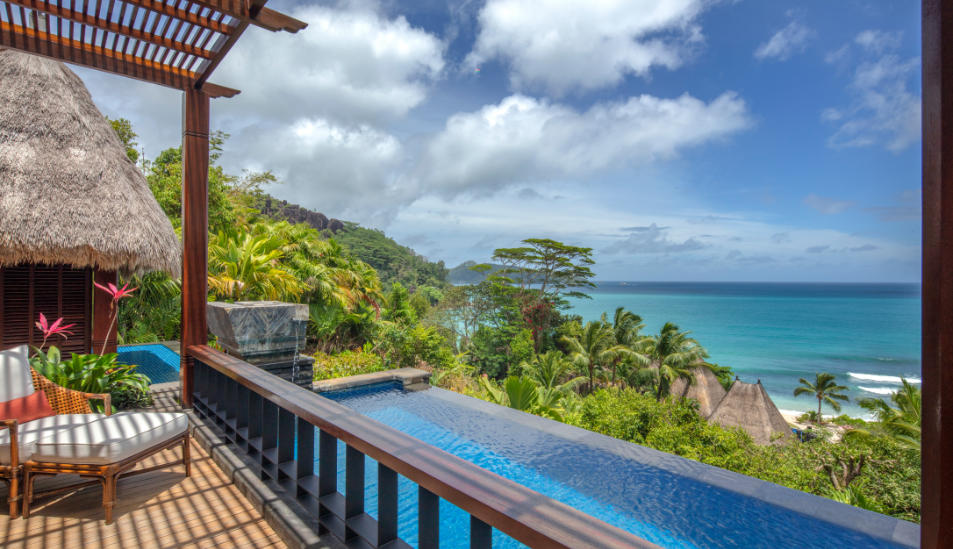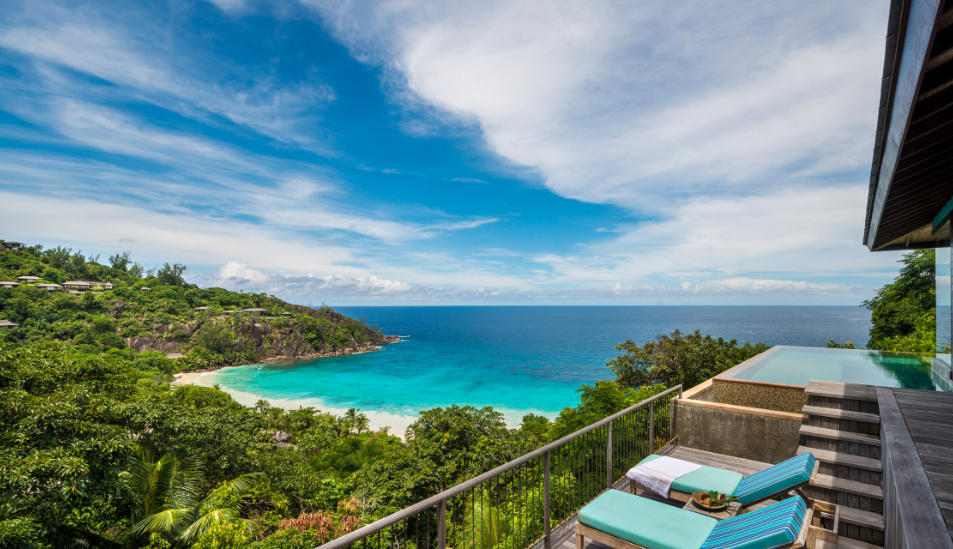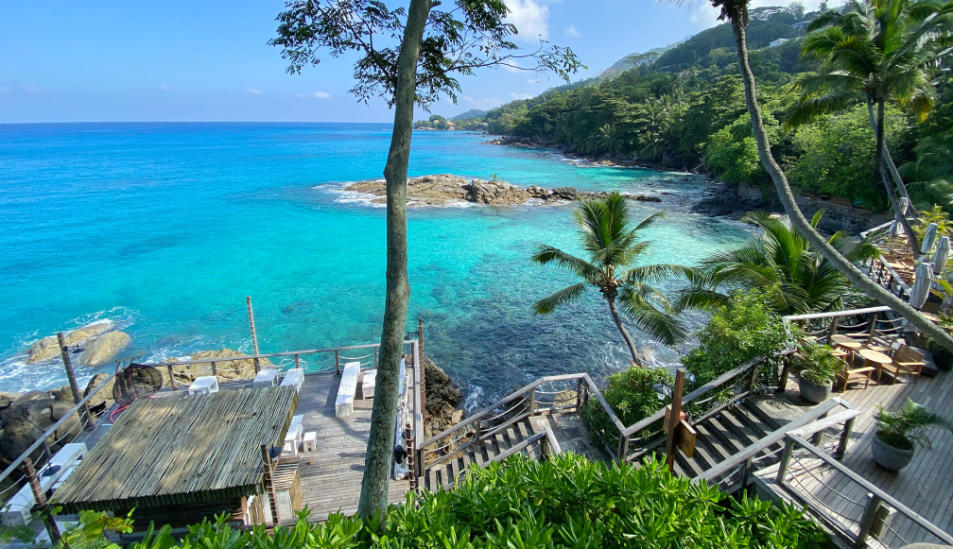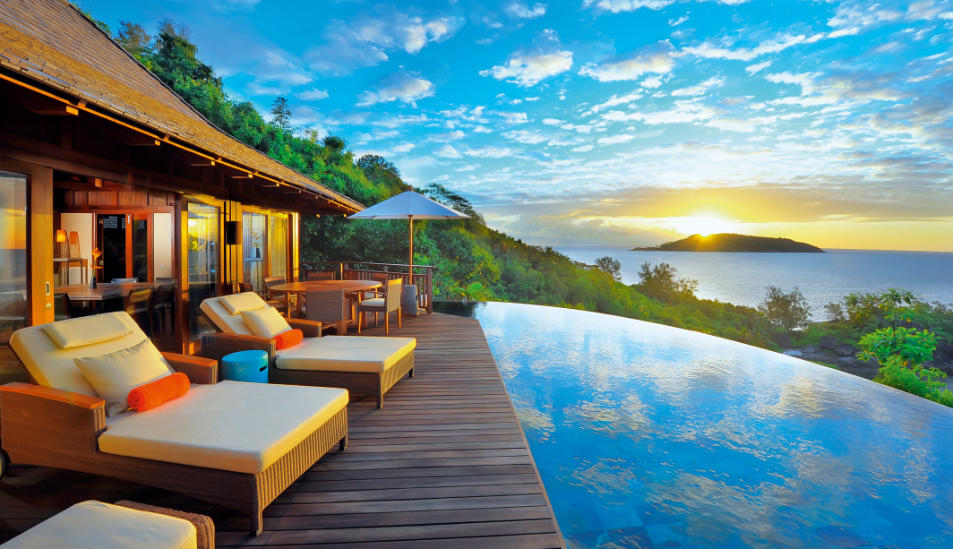 Praslin, the second largest island, boasts awe-inspiring beaches like Anse Lazio and Anse Georgette. As if that weren't enough, it also harbors the UNESCO World Heritage site, Valle De Mai—an ancient palm forest that shelters the alluring Coco de Mer coconut. A brief 15-minute flight suffices to traverse from Mahé to Praslin. For unparalleled luxury, consider Raffles Seychelles or Constance Lemuria Resort on Praslin Island.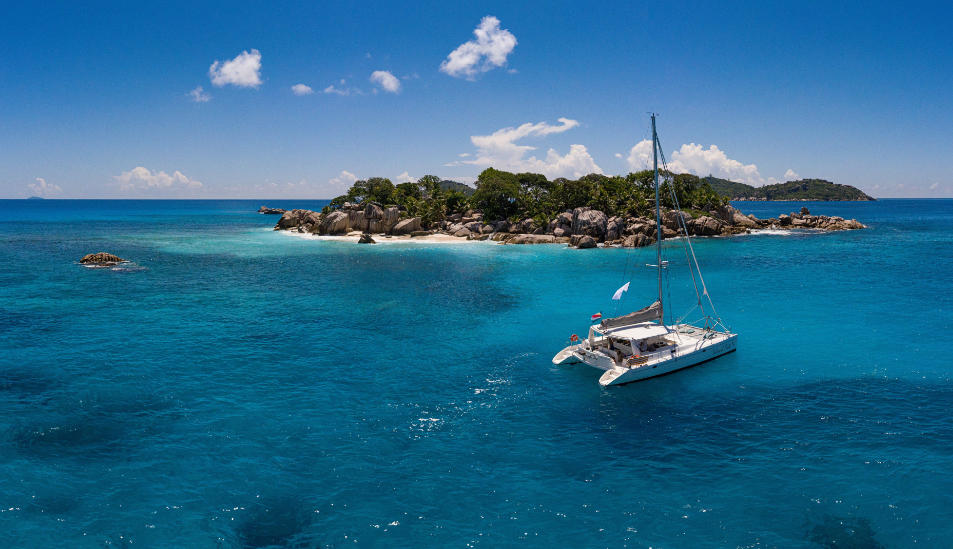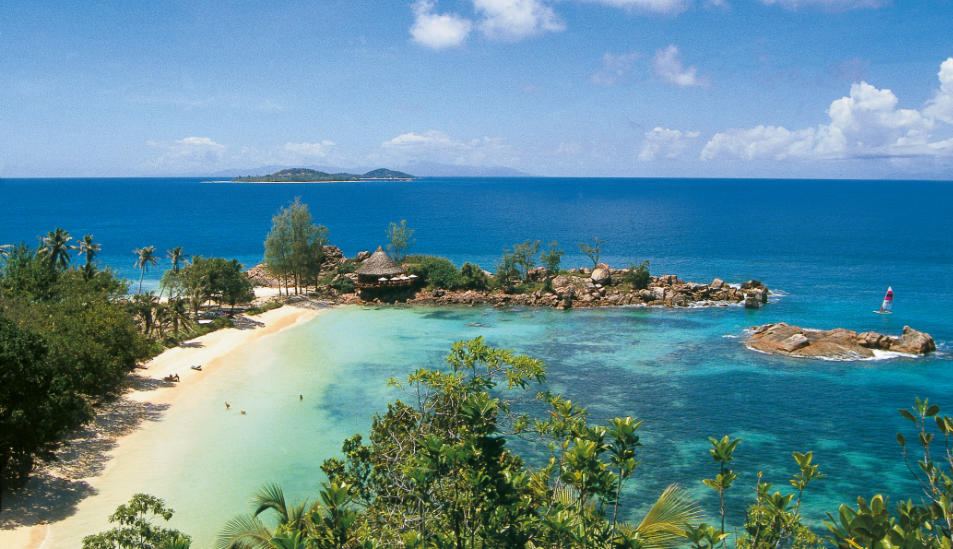 No discussion of Seychellois beaches would be complete without mentioning the pièce de résistance: Anse Source d'Argent on La Digue Island. This beach is the most photographed in the Seychelles, characterized by its massive granite boulders strewn across the shore. La Digue, accessible by a short boat ride from Praslin, offers day-trip opportunities or overnight stays. Our preferred resort on La Digue Island is the boutique Le Domaine De L'Orangeraie, while Six Senses Zil Pasyon on nearby Felicite Island enables effortless excursions to La Digue.
Several private islands have also welcomed the development of luxury resorts, providing ideal havens for relaxation, dining, privacy, and diving at some of the most secluded and opulent island retreats in the World. For the ultimate experience in seclusion and privacy, one can even arrange to rent an entire island. Island hopping is a popular pastime in the Seychelles, and convenient transportation between the islands makes it easy to savor multiple destinations during your stay.

Seychelles Resort Summary
Six Senses Zil Pasyon – Private Island (near Praslin and La Digue Islands)

Waldorf Astoria Platte Island – Private Coral Island – Opening 2024
Rates (Reference purposes only, rates are approximate for entry level rooms)
Best of the Best – US $5,000 - $7,000 per night

5 ½ Star – Approximately US $1,000 - $1,400 per night

5 Star – Approximately US $600 - $1,000 per night

Private Islands, 4 Star, and Yacht Rentals – Rates available upon request