Is the Maldives worth visiting in summer? This is one of the most frequently asked questions we receive. The answer is yes, absolutely!
In some instances, it can be our favorite time to visit. Here's why!
---
Googling Maldives weather shows things like the "southwest monsoon" and "rainy season" in the Maldives. What does this really mean though?
It's true, it does rain more in the Maldives from May to October than from January through April. However, the rainier season in the Maldives
is often like the dry season in other destinations. For instance, the Maldives statistically receives less rain than much of the Caribbean
and it has fewer days of rain than the Seychelles (and it's their dry season!). What we normally see during the summer months is an afternoon
or evening shower a couple times a week. Another way of looking at it is we send hundreds of travelers to the Maldives each year and we
don't get weather complaints in the summer. The air temperature is warm, the water is warm, and an evening rain for an hour or so doesn't
usually bother anyone.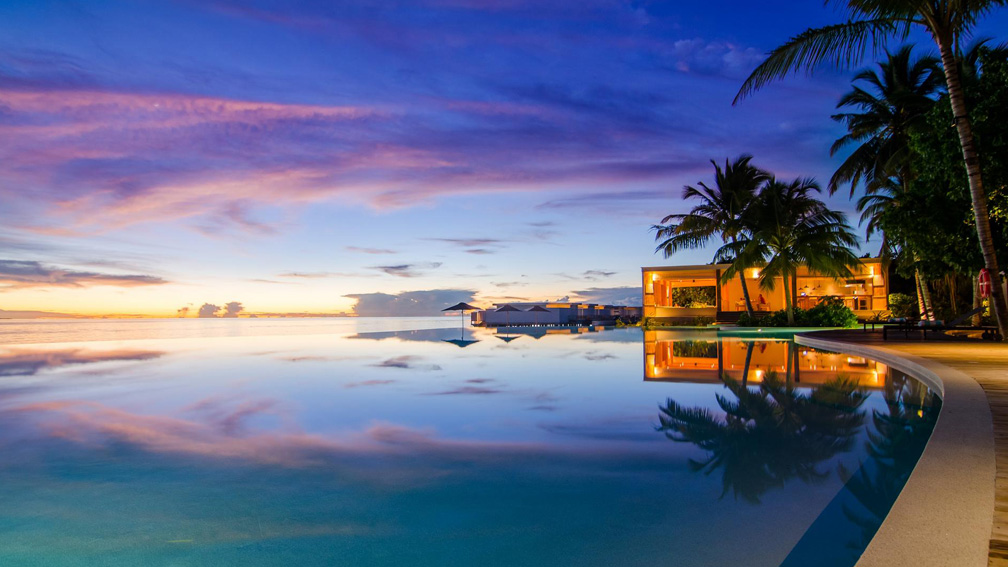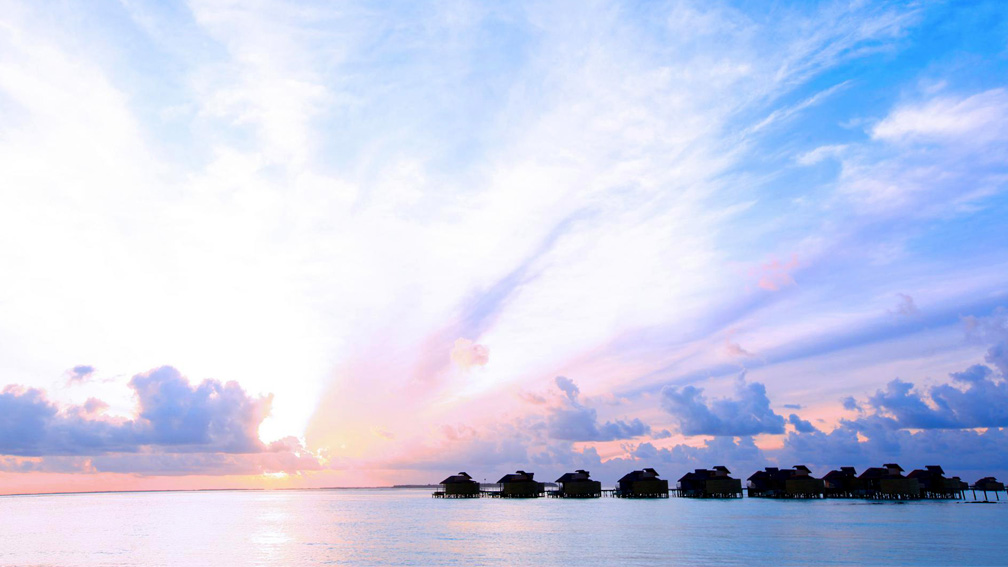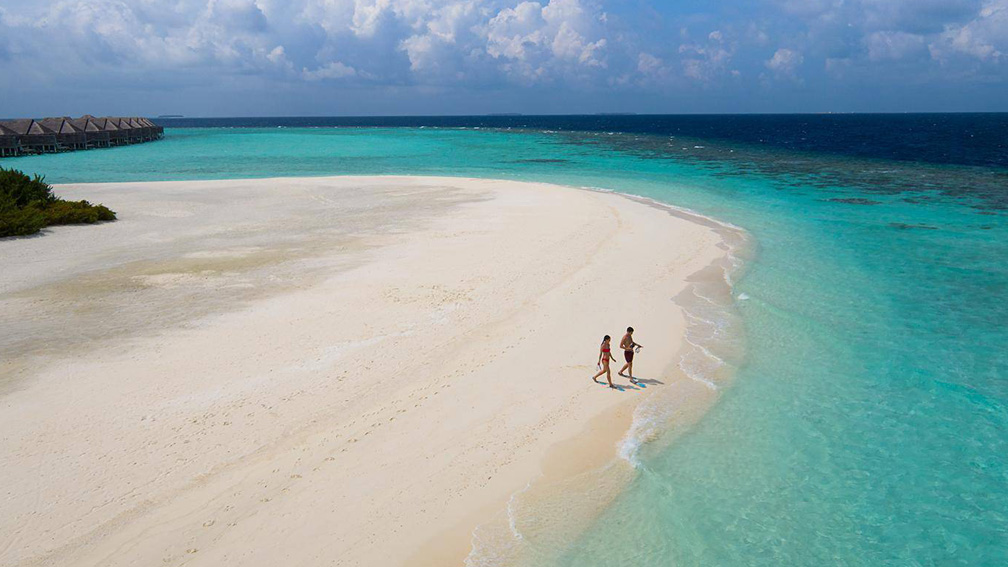 ---
Many Europeans travel to the Maldives during their cold winter months. As a result, resorts discount their rates during the summer to attract
guests. It's an excellent value for money to visit the Maldives during summer. We have exclusive offers and special amenities with several
resorts, creating exceptional value! For example, a week in an overwater villa with a pool can be less expensive than a week-long trip
to the Caribbean, Tahiti and Bora Bora, Fiji, or even Europe.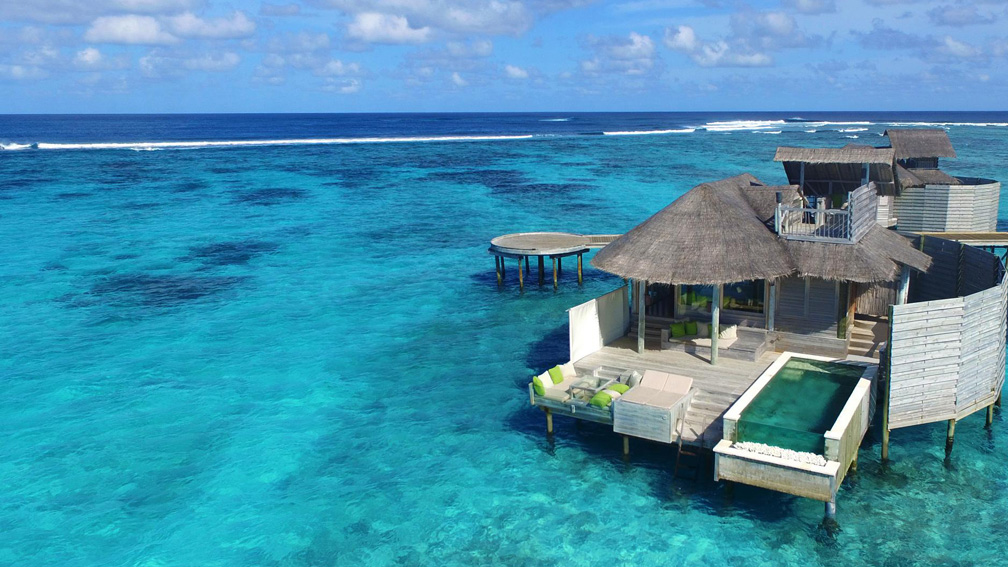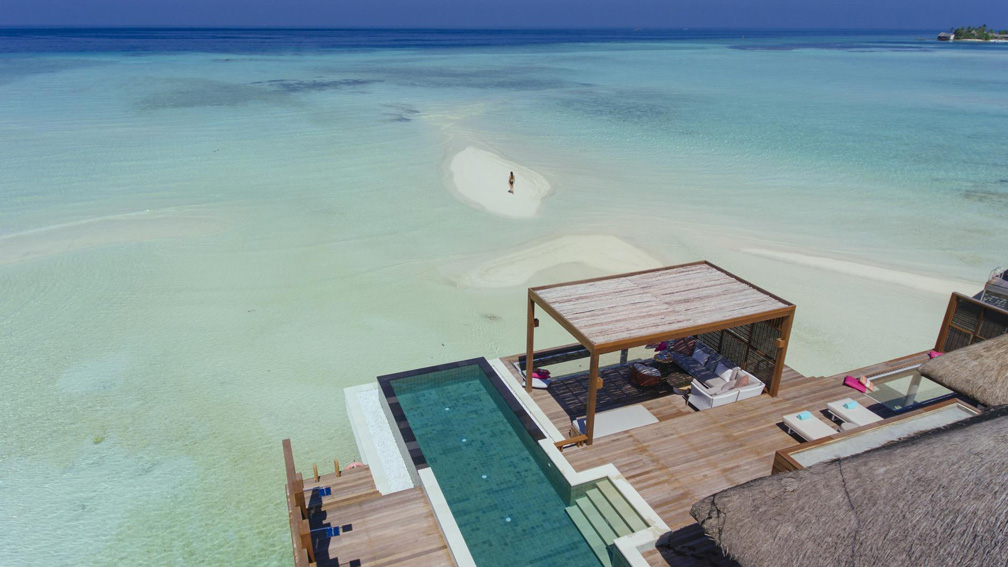 ---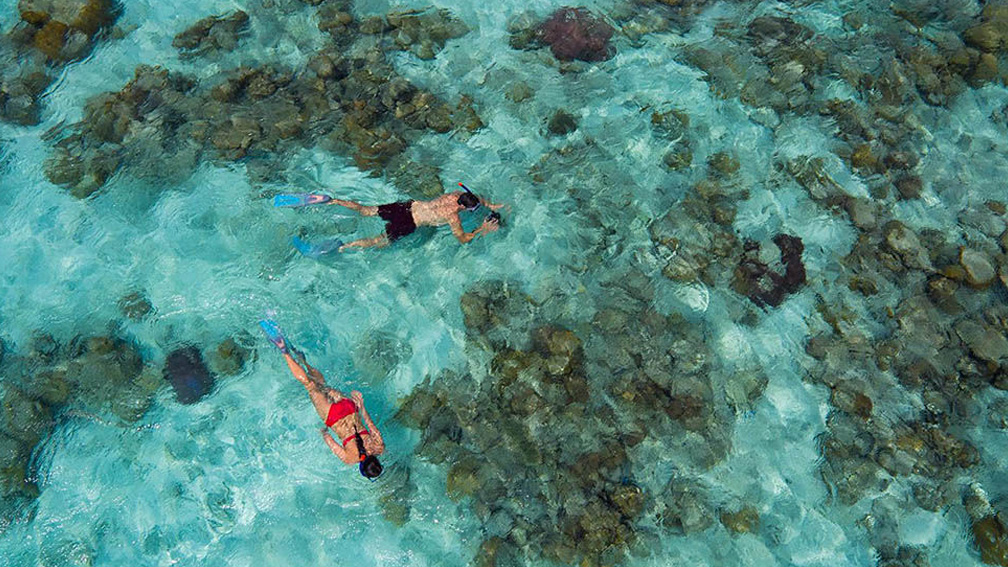 Two activities that are best during summer months are snorkeling with manta rays and surfing.
Manta Ray Snorkeling – The plankton, tide, and water are just right in Hanifaru Bay so large congregations of manta rays swim
through the water. Hanifaru Bay and the greater Baa atoll have been declared a protected UNESCO World Biosphere Reserve, as a result, to
protect what is known as the largest Manta Ray feeding station in the World.