The Maldives consists of 1,190 islands located in the Indian Ocean, southwest of India. They offer seclusion, breathtaking ocean views,
and the most luxurious overwater villas in the World. Amazing scuba diving, snorkeling, and surfing help make the Maldives a unique and fantastic beach destination.
The Maldives are a perfect destination for honeymoons, anniversaries, or for those simply looking for a romantic getaway. Families are also well catered for, with many resorts offering great multi-bedroom villas that are located both on the beach and overwater. With great food, service, villas, and resort facilities, it's no surprise that the Maldives is one of the most popular destinations for those seeking the ultimate beach vacation!
Weather in the Maldives is nice year-round. There are two main seasons, winter months tend to be drier (October through April) and summer months are typically a little more humid (May through September). When rain falls, it often falls for an hour or so in the afternoon or evening. Bad storms are uncommon in the Maldives making it a great year-round destination.

Peak season in the Maldives is from Christmas through New Year's. Reservations do need to be made well in advance around peak season and
also around Easter. Rates are least expensive from May through September.

Transfers to resorts in the Maldives are by seaplane, speedboat, or a combination of domestic flight and speedboat. Resorts closest tothe airport are accessed by speedboat operated 24-hours a day. Resorts outside of speedboat range are accessed via seaplane. Seaplanes only fly during daylight hours so if your international flight arrives after 5:00 PM you will need to overnight at an airport hotel before flying to your resort the following morning. Resorts located the furthest away are accessed via a domestic flight and then a speedboat ride. Domestic flights will operate late at night.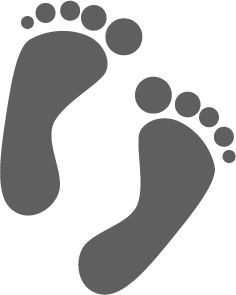 Barefoot Luxury
You're encouraged to go barefoot around the resort! These resorts are casual in dress and style and typically smaller in size with a more boutique
feel. They also tend to be more environmentally conscious than their counterparts. Villas are large and spacious, often constructed with
different types of wood. Bathrooms are typically outdoor or open air. While the resorts have a more casual style, there is still a nice
level of sophistication.
---

Modern Luxury
Resorts have modern design with chic and stylish décor. Less wood is used around the resorts and villas in favor of sleek and contemporary
styles. Resorts will have impressive architecture and amazing features such as underwater restaurants, underground wine cellars, overwater
bars, and private pools in the overwater villas. Often, these resorts are smaller and offer a more boutique feel.
---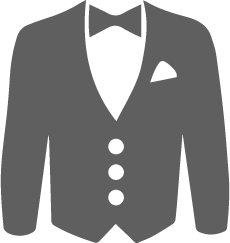 Elegant Luxury
These resorts are what most people typically think of when they think of traditional luxury. Guests tend to get a bit more dressed up for meals.
Villas use materials such as marble and granite in the architecture and design, especially in the bathrooms. The resort and villa structures
are grand, spacious, and sophisticated. Resorts tend to be larger in terms of number of rooms and size of the island.
Our rating system exists to help highlight differences between resorts – it's not meant to be a rigid rating system. Some resorts will do a
better job than others with food, service, management, spa, and activities. We also factor in our opinions based upon years working in
the Maldives, our frequent inspections as well as feedback from all the guests we send. The rankings below is simply meant as a guide –there
are always exceptions!
We think the most important thing is to let our Maldives specialists help match you with the resorts that best suits your desires and preferences.
We're here to help you make a memorable vacation.
---
Linara Travel's Maldives Resort Rankings
Super Luxury Resorts – The finest resorts that exist
6-Star Resorts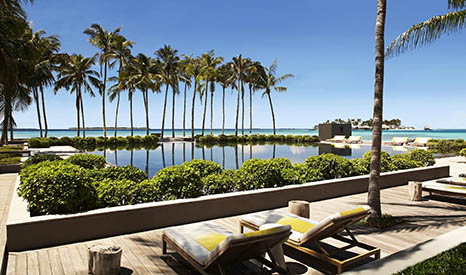 ---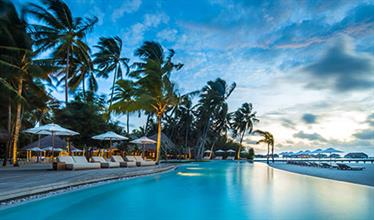 ---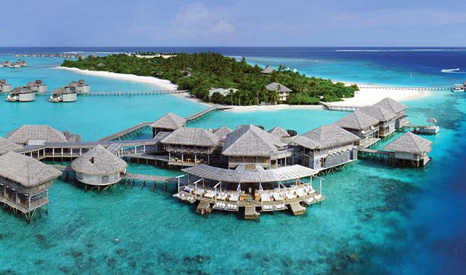 ---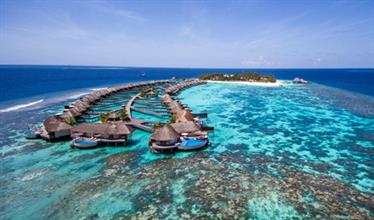 5-Star All Inclusive
4 1/2-Star
(not quite 5-star in every way but we love these resorts)
---
Rates for reference purpose only. Rates are approximate based on entry level rooms.
Super Luxury Resorts – Start at US $1,600+ per night and go up from there
6 Star Resorts – US $1000+ per night
5 ½ Star – Approximately US $700 – $1,000 per night
5 Star – Approximately US $500 – $750 per night
Private Islands, 4-Star, and Boat/Yacht Rentals – Rates Available Upon Request