Dubai's ever-changing restaurant scene keeps us on our toes to continually find the best options for our clients! We've put together this
overview of some of our current favorite restaurants. A few of these have stood the test of time, while others are newer.
---
Nathan Outlaw at Al Mahara (Seafood)
Dining at Burj Al Arab has always been a special treat. Add a Two-Michelin Star chef and Al Mahara is better than ever.
Location: Burj Al Arab
At.mosphere Restaurant (Fine Dining)
The highest restaurant in the World is a stunning way to see Dubai. Window tables offer the best views.
Location: On the 122nd floor of Burj Khalifa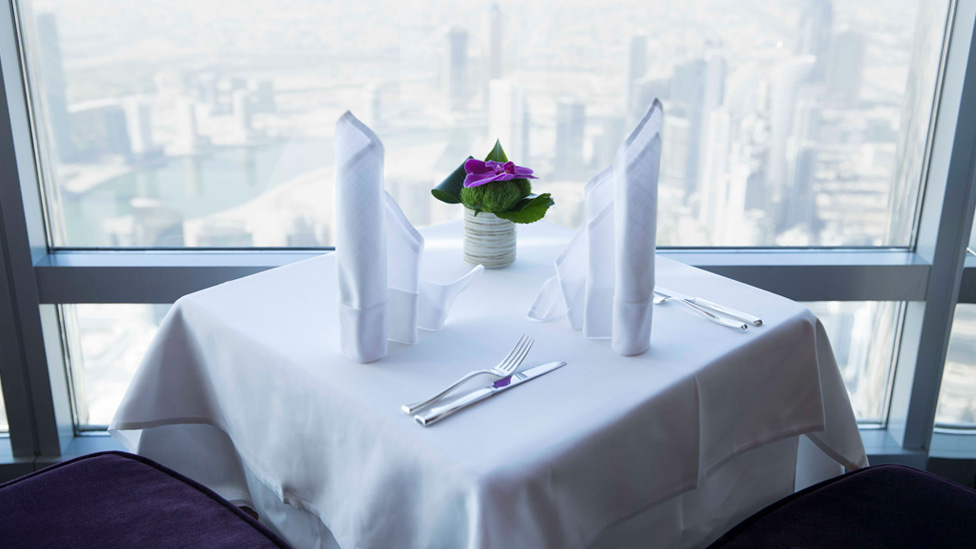 Pierchic (Seafood)
Arabian Gulf. The food is consistently delicious.
Location: Al Qasr at Madinat Jumeirah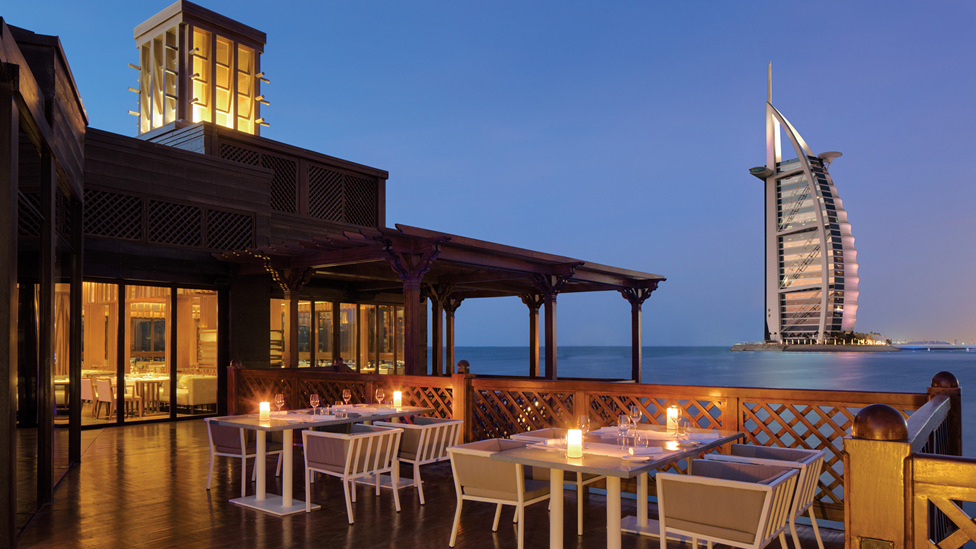 Middle Eastern Restaurants
---
Al Nafoorah (Lebanese)
This restaurant serves some of our favorite Middle Eastern food in a gorgeous setting on The Palm Jumeirah.
Location: Jumeirah Zabeel Saray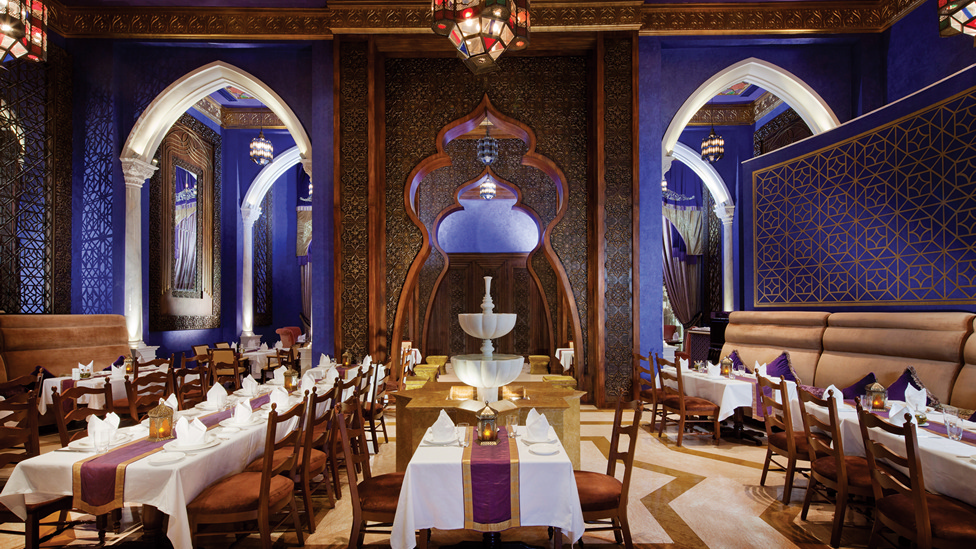 Aseelah (Emirati)
Surprisingly, there aren't as many Emirati restaurants in Dubai as you'd think. Aseelah is very nice and is one of the more affordable restaurants
on this list.
Location: Radisson Blu Hotel, Dubai Deira Creek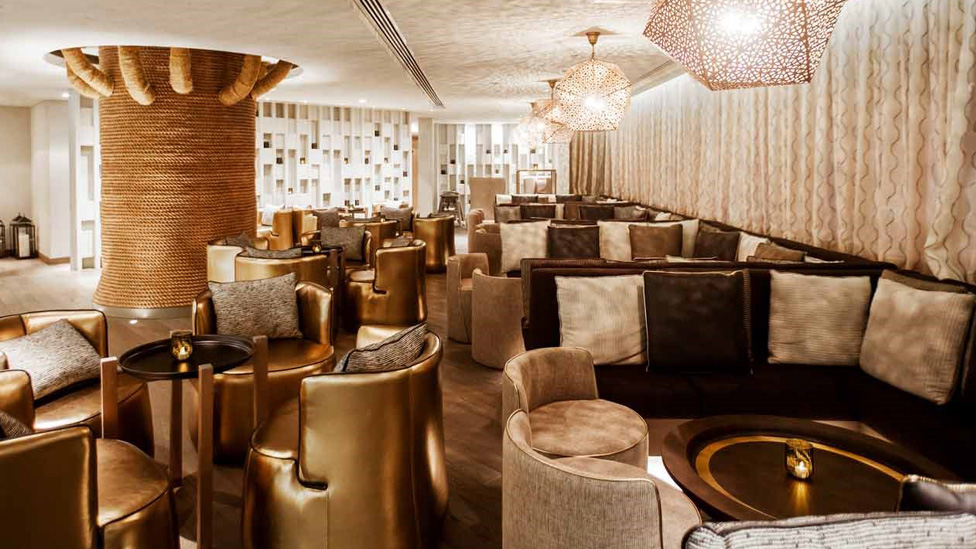 ---
Zuma Dubai (Japanese & Brunch)
Beautiful restaurant, beautiful food, and beautiful people have been hallmarks of Zuma since it opened – and all continues today! It's a fun
night out with an upscale, modern vibe. We also love their Friday brunch service.
Location: Dubai International Financial Center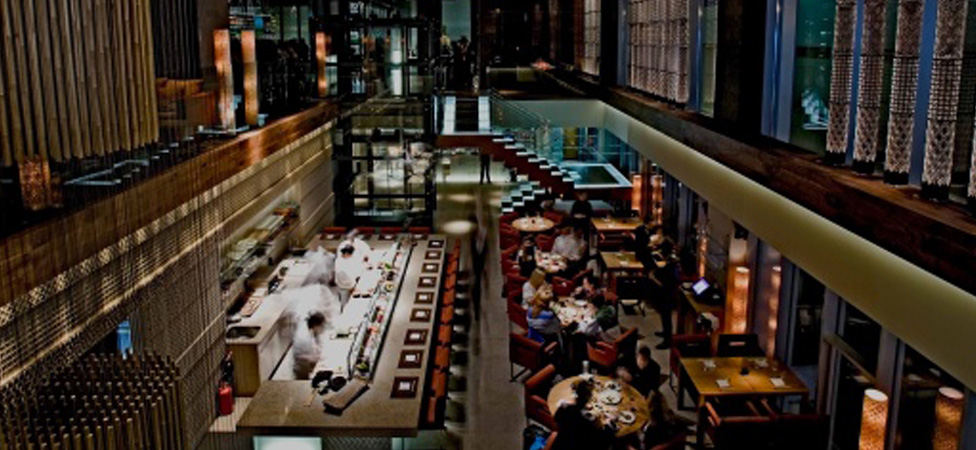 PLAY Restaurant & Lounge (Asian)
Great food, excellent ambiance, and stunning décor make it no surprise this popular restaurant won so many awards in 2017.
Location: 36th Floor, H Hotel Dubai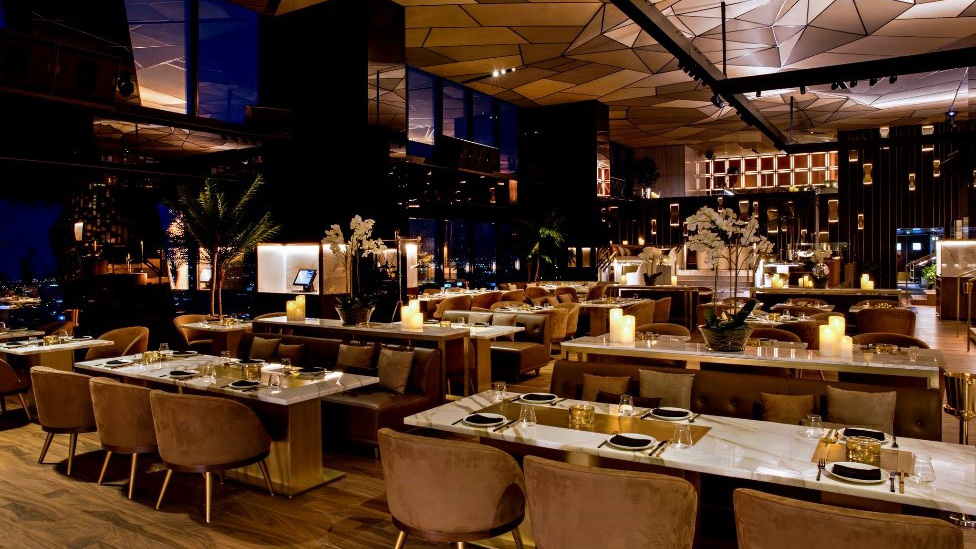 ---
Armani/Amal (Indian)
Carefully prepared dishes in a stunning setting with views of the Dubai Fountains yields an unforgettable dining experience.
Location: Armani Hotel Dubai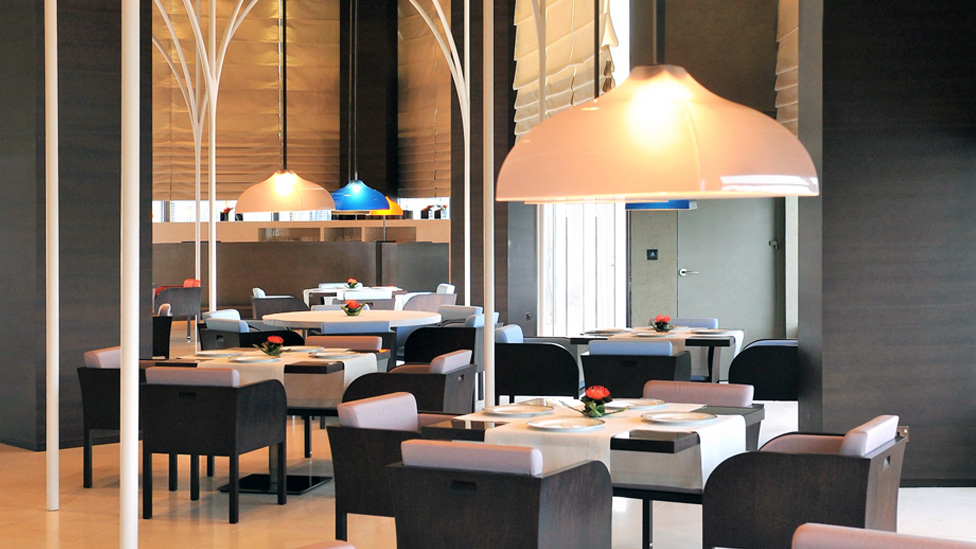 ---
COYA Dubai (Peruvian)
Serving upscale contemporary Peruvian food in a super cool setting, COYA Dubai has quickly become a hotspot in Dubai.
Location: Four Seasons Jumeirah Beach Hotel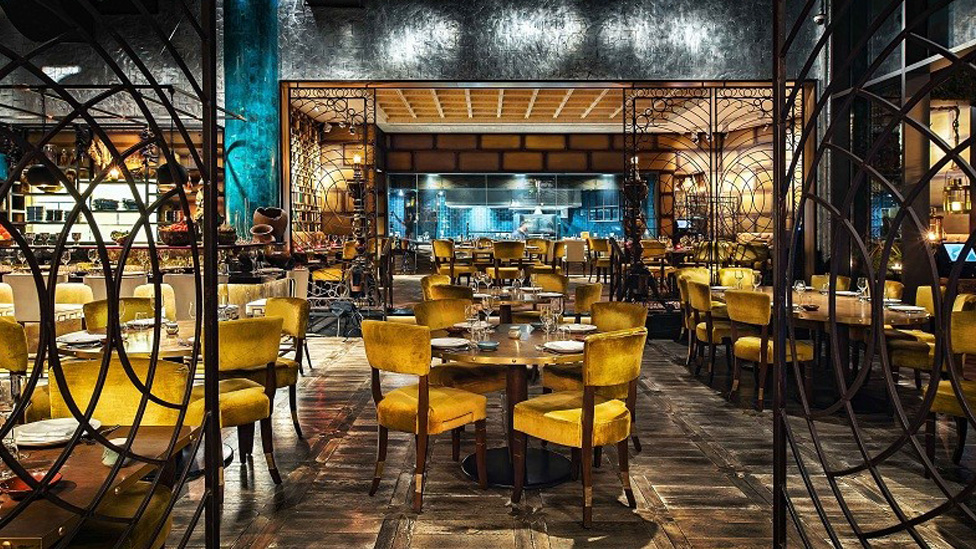 ---
Ruya Restaurant (Turkish)
Authentic and innovative Turkish cuisine in a vibrant contemporary setting.
Location: Grosvenor House Hotel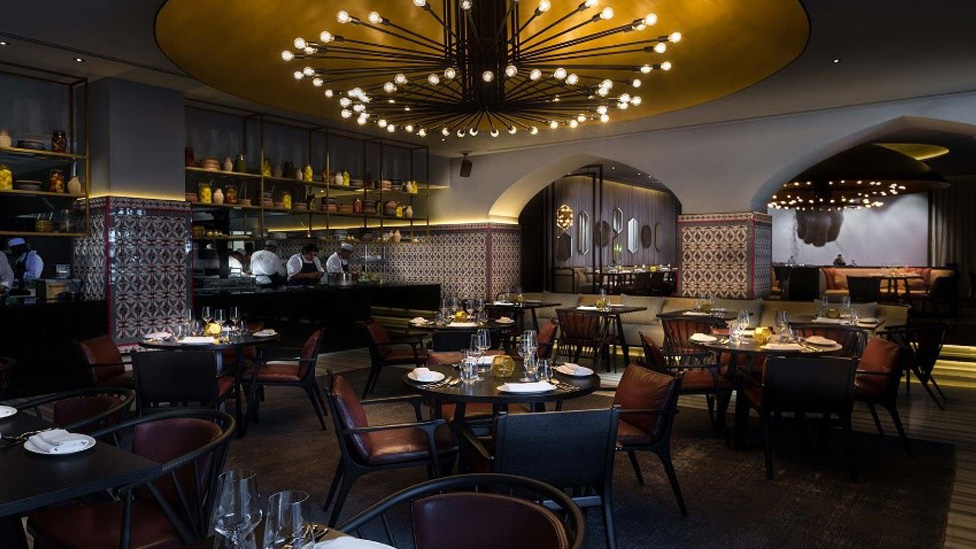 Hole-in-the-Wall Restaurants
---
Bu Qtair Seafood Restaurant (Seafood)
A local seafood shack that's been in Dubai for decades. Bu Qtair moved from its original location all the way across the same street a few
years ago. They still serve the same fresh seafood menu they always have. Be prepared for long lines, a queue of an hour is not uncommon
and its definitely worth it!
Location: Old 32B Street, Fishing Harbor 2 just off Jumeirah Beach Road